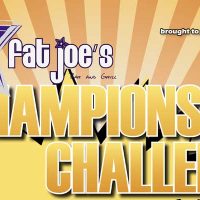 Win $100,000
GET READY TO MAKE YOUR COLLEGE BASKETBALL TOURNAMENT PICKS…PICK 60 OUT OF 63 WIN $100,000.
IF YOU CAN PICK 57 GAMES…WIN $10,000…EVEN 55 GAMES GETS YOU $500!  YOU'LL NEED A CODE WORD TO PLAY FROM ANY OF THESE SPONSORS
GILLIES DRIVE INN- 21st and South Main Fond du Lac
RADEMANN STONE AND LANDSCAPE W5551 County Road B Fond du Lac
RAYS TV AND APPLIANCE 33 S. Pioneer Road Fond du Lac
FAT JOES—15 WEST DIVISION STREET FOND DU LAC
RAUSCH INSURANCE 73 E. 1st Street Fond du Lac
BP Hi-Way Hop- 665 East Ave, Lomira
Cole's BP 801 Milwaukee Street Lomira
Cole's BP 868 W. Main Street Brownsville
Fond du Lac Credit Union 91 NORTH PIONEER ROAD FOND DU LAC.
YOU'RE GONNA MAKE PICKS ANYWAY…SO WHY NOT PLAY WITH US…
THE FAT JOES CHAMPIONSHIP CHALLENGE! Make your picks between March 11th and 15th.