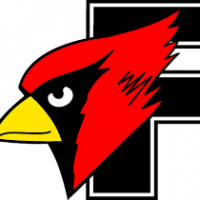 St. Mary Springs won their season opener 28-0 over Shiocton in non conference play. Springs Flinton Floyd had over 120 rushing yards and TD. Blake Bauer had a rushing touchdown for Springs.
Ledgers didn't allow many yards in the 2nd half of play.
Hear Bob Hyland's comments here.
The Fond du Lac Cardinal Football team won it's season opener 21-10 at Fruth Field on Friday night.
Fond du Lac took the lead 7-0 on a Jack Cole pass in the 1st quarter to Devon Krzanowski. Appleton West tied it at 7-7 in the 3rd quarter and then took the lead 10-7.
Fond du Lac's Keon Jefferson took it in from 1 yard out in the 4th quarter and Reggie Hernandez caught a 22 yard pass also in the 4th quarter.
FDL scored 14 unanswered to win.
Hear Coach Gnewuch postgame comments here
FDL (1-0) travels to Appleton North Friday, August 26. Game at 7pm on 95.1 and 96.1 WTCX and videostreamed at radioplusinfo.com
Other scores from around the area.
Fond du Lac 21 Appleton West 10
Waupun and Kiel postponed to Monday, August 22 at 4:30pm. Waupun leads 6-0 in 3rd Q.
WLA 49 Kettle Moraine Lutheran 6
Horicon / Hustisford 22 Lomira 20
Laconia 14 Wautoma 0
Kewaskum 34 West Bend East 27
Markesan 42 Cambria Friesland 14
North Fond du Lac 34 Randolph 20